museum
hakubutsu-kan


art museum
bijutsu-kan



bijutsu: art


shows
shou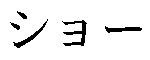 performance
kouen


movie theater
eiga-kan



eiga: movie


concert
konsaato


sightseeing tour
kankou tsuaa



tsuaa: tour

Kanji translation:
kankou: sightseeing


I'd like to visit the museum.
Hakubutsu-kan e iki tai no desuga.



hakubutsu-kan: museum
e: to

Kanji translation:
iku: go, visit


I'd like to see the sumo.
Sumou wo mi ni iki tai no desuga.



Kanji translation:
sumou: sumo (Japanese competition contact sport where two wrestlers face off in a circular area)



miru: see


May I have a brochure?
Panfuretto wo morae masu ka?



panfuretto: brochure