Goodbye.
Sayounara.


Good night.
Oyasumi nasai.


I hope you don't mind if I leave now.
Excuse me for leaving first.
Watashi wa kore de shitsurei shimasu.



watashi: I, me

Kanji translation:
shitsurei: excuse (used when you want to politely tell someone that you are leaving a place)


It's getting late, I must be going now.
Mou osoi node watashi wa kaeri masu.



osoi: late
watashi: I

Kanji translation:
kaeru: go home


See you later.
Mata, atode.



mata: again
atode: later


See you soon.
See you again.
Dewa, mata chikai uchini.



mata: again
chikai uchini: soon


See you tomorrow.
Mata, ashita.



mata: again
ashita: tomorrow


See you next week.
Dewa, mata raishuu.



mata: again

Kanji translation:
raishuu: next week


See you again.
Mata, ai mashou.



mata: again


Take it easy.
Don't work too hard.
O-genki de.



Kanji translation:
genki: well, fine (healthy in a way that is satisfactory)


Take care of yourself.
O-ki wo tsukete.



Kanji translation:
ki: care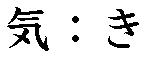 Good luck!
I wish you good luck.
Kouun wo o-inori shite imasu.



Kanji translation:
kouun: luck



inoru: wish


Say hello to everyone.
Minna ni yoroshiku.



minna: everyone


Have a good day!
Have a nice day!
Yoi ichi nichi wo.



yoi: good

Kanji translation:
ichi nichi: a day